The Best Web site for NW Caribbean Radio Net and Cruising
Edit
In October of 2007 Dave Waltz suggested we try a Wiki to use for information specific to cruising regions as outlined in this introduction.
His site, NWCaribbean.net needs an news editor, since Dave does not have internet access at this time. Last update was Nov 2007. But links all work fine and his collection of weather links are wonderful see below.
Daves links for Weathersites are the best single source you'll find for this area.
Here is a map of where boats were (or last reported) on Feb 17th, 2008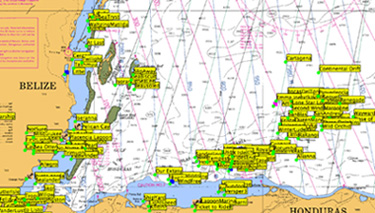 Ad blocker interference detected!
Wikia is a free-to-use site that makes money from advertising. We have a modified experience for viewers using ad blockers

Wikia is not accessible if you've made further modifications. Remove the custom ad blocker rule(s) and the page will load as expected.